Christian college students today are inundated with worldly messages that make it challenging to walk out their faith when they move away from home. These students often face ridicule and mocking from their peers and professors for their faith.
They are exposed to ideas that conflict what the Bible says when it comes to the creation of the world, the role of people in the world, sexual orientation, gender identity, pornography, sexual promiscuity, drugs and alcohol, vaping, religious freedom, and the sacredness of human life.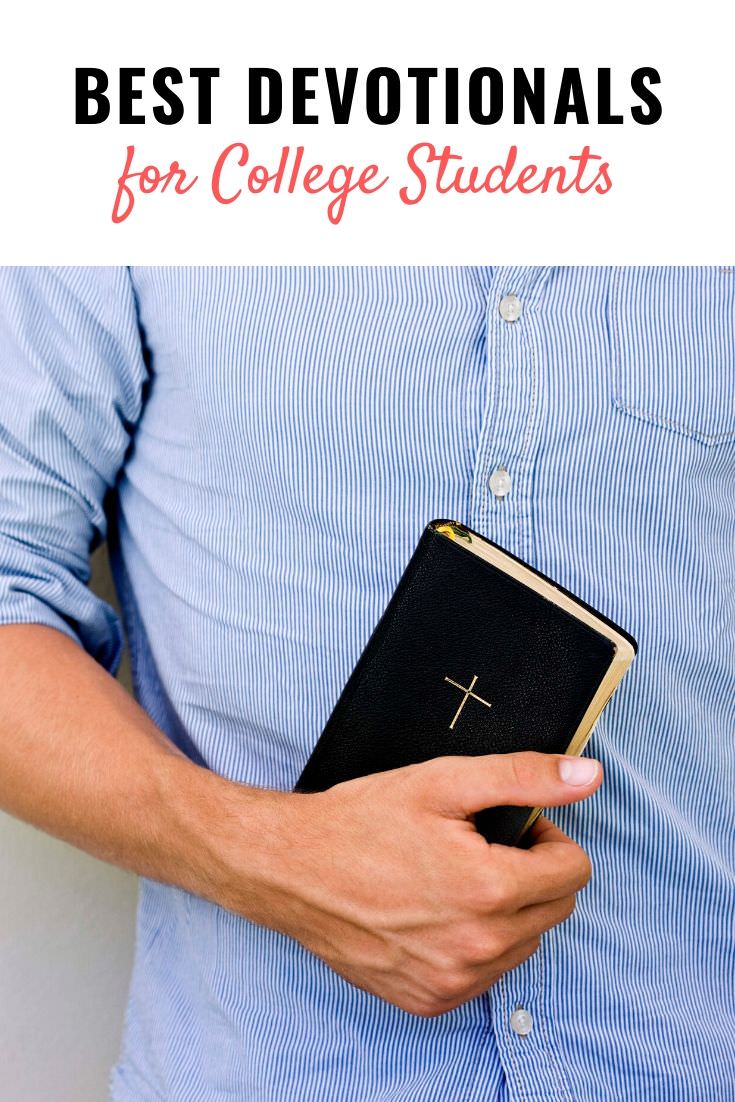 College students are also faced with many distractions through social media and technology that weren't available a generation ago.
Christian college students have an incredible opportunity to walk out their faith in front of people who don't know Jesus and to share His love and light with them. It's important to create a healthy devotional life where students spend time in God's word daily.
The best devotionals for college students help cultivate their relationship with Jesus and stand firm in their faith. Navigate the college scene with these college devotionals
The One Year Alive Devotions for Students
This devotional is geared toward high school and college students. It helps them dig deeper into the word of God to gain insight into who they are and who God created them to be.
Did you know there is power in a name? There is so much power, that your name is what God uses to record you in the Book of Life.
What a powerful way to be known by the Creator. There are 365 devotions to help students draw closer to God daily.
On Sale Now
Jesus Calling for Graduates
The transition between high school and college can leave young people feeling confused, scared, and uncertain about the future. It's one of the best devotionals for college students because it covers important life issues by topic.
It's easy to have an identity crisis during this time of life, and this devotional grounds you in who God says you are. Whether you need an attitude change, help to maneuver, or empowerment, this Jesus Calling devotional covers it with 150 different lessons.
Fearless Faith: Devotions for College Students
If faith comes through hearing and hearing through the Word of God, then it's important to pour God's Word into your life. That's the premise for fearless faith.
The book is designed to help college students hold onto their faith in the midst of the trials and sin that threaten to overtake them. The devotions are short, but scripture-based and help teens and young adults navigate college with greater faith.
Walking With Jesus on Campus
Did you know that 1 out of every 5 college students struggles with depression? It affects young adults so heavily that many students commit suicide each year.
This devotional addresses many of the external issues that may lead to depression including perfectionism, stress, anxiety, and understanding weaknesses. It gives students a biblical foundation to stand on in their college walk.
The book is great for personal devotions and also group discussion.
On Sale Now
The College Girl's Survival Guide: 52 Honest, Faith-Filled Answers to Your Biggest Concerns
If you're looking for a specific devotional for college girls, this is one of the best. While it only covers 52 issues, it is a great resource for any young woman.
It addresses specific issues that may cause stress for a college student before school starts and when you're in the thick of it.
Want to know how to handle a drunk roommate? Want to know what to say if your roommate spends all their time having sex?
This devotional gives you biblical answers for these and more.
On Sale Now
College: Real & Relatable Devotionals for Every College Girl
College is a unique time of life and the best college devotionals dig into the hard issues and bring comfort and hope during a trying time.
This unique devotional addresses the issues girls have with finding out who they are, finding friends, boyfriends, and just the overall strain of being a Christian in college.
It's designed for small group leaders but can easily be used as a daily devotional.
The Simple Truth Bible: The Best Minute of Your Day
Everyone has a minute to spare, even busy college students. What's great about this devotional is that it includes a full year of lessons to help young men and women cope with college stresses and they are short and to the point.
They include lessons that teach the simplicity of the Gospel and connect it with modern life. Each day includes a verse, a short message of encouragement or a story, and an action you can take to live out your faith.
At First Glance: A Devotional for College Students
Starting college is an exciting time. What if the first semester could not only be filled with all the new things you'll experience, but it could also include a devotional that helps you put God in His rightful place in your life?
At First Glance is a great devotional because it focuses on the most important topics that affect every Christian. These daily devotions start with a Bible verse and help students dive into God's word.
They are short, but powerful lessons that reinforce biblical principles and lifestyle choices.
Running Your Race: A Weekly Devotional Journal for First Year College Students
Be prepared when school starts. This college devotional is designed for first-year students who want to study, write about, and apply what they learn. God's word is living and active, so this study helps students live out His will.
Each week there is a new lesson with important reminders, scriptures to meditate on, and a prayer to pray over your week. It helps make the Bible come alive because of the simple application of God's word.
Summary of the Best Devotionals for College Students
College is an incredible time of change. It's when many young adults discover more about who they are and what they want to do in life.
It's also a time filled with new temptations, challenges, and issues. God's word can help young Christians get through this transition with their faith intact. It takes intentional focus on God's word and understanding the biblical basis for the sins they are confronted with.
The best college devotionals address these issues, help students apply God's word, and draw them into a deeper relationship with Jesus.
Last update on 2023-01-23 / Affiliate links / Images from Amazon Product Advertising API