The hardest part of the beginning of anything is most often knowing where to start. Are you a new believer who wants to learn more about the Bible and as such are looking for bible study for beginners to start you off on your quest?
Are you committed to gaining a closer relationship with God every day and don't know where to start? We understand that there are a lot of bible study options out there especially when you start to search online.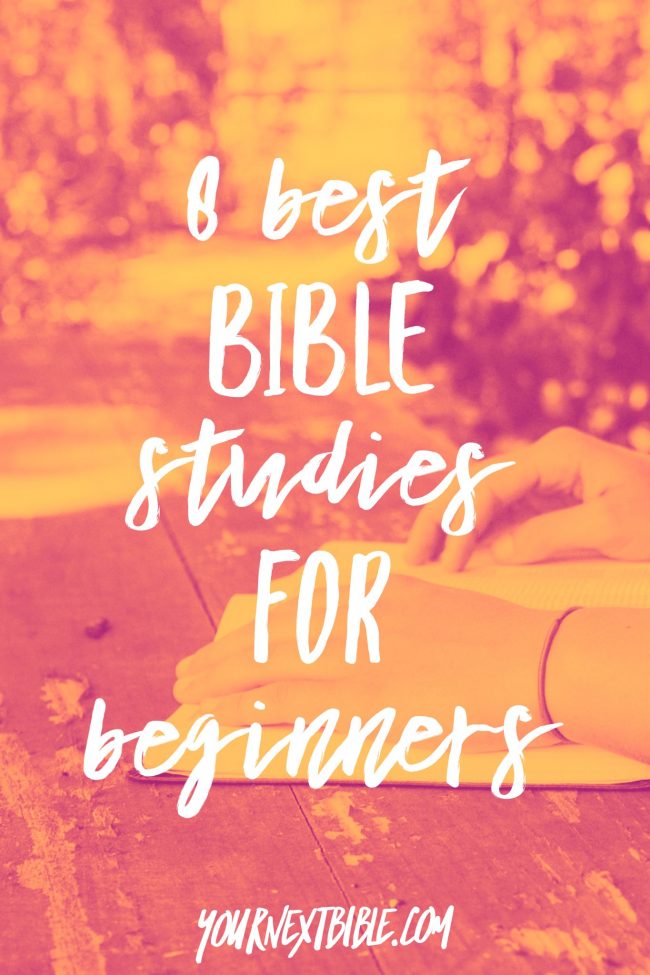 8 Best Bible Study for Beginners
In a hurry and want the shortlist?  Here they are:
Know Your Bible: All 66 Books Explained and Applied
This bible study for beginners is ideal because it covers all 66 books of the Bible. It is all in one book, making a very comprehensive bible study guide. While it is so all-encompassing it is also concise and easy to understand.
Not only does it guide you through the different books of the bible, but it also provides information on the time frame in which the book was written and about the author of the book. There is also a synopsis along with a summary of the unique and/or unusual aspects of the book.
There is also a list of key verses along with a "so what?" section to pick at the reader's brain to ensure they can apply the scripture practically.
Watch a video summary of the Know Your Bible: All 66 Books Explained and Applied bible study below.
30 Days to Understanding the Bible, 30th Anniversary: Unlock the Scriptures in 15 minutes a day
On Sale Now
If a complete bible study is a bit daunting for you as a beginner then maybe this 30-day bible study is a better option for you. It is also a great choice for someone who is just now getting exposure to the bible.
It is a great gift item for beginners studying the Bible. With this bible study guide, you can commit just 15 minutes per day. It is quite easy to use and very straightforward.
This bible study has been around for more than 30 years and is endorsed and recommended by many pastors and Bible teachers.
The new updated version features restored topics and updated information relevant to readers of today. Check out this video review for more information on this bible study for beginners.
30 Days to Understand the Bible - Promo
NIV, Starting Place Study Bible, Hardcover, Comfort Print: An Introductory Exploration of Studying God's Word
On Sale Now
The NIV Starting Place Study Bible is a great place to start for those who want a bible study guide that is approachable and easy to read. This book guides you through scripture and helps you to build your confidence of scripture.
The text of this bible study is clear, easy to read and accurate. It features 88 Bible characters whose lives the reader gets to explore. It includes 138 bible truths and more than 6000 study notes that explain texts and verses.
Check out this user review for more detailed information on this bible study guide.
NIV Starting Place Study Bible
The Bible: A Beginner's Guide to Study and Understand Scripture
This bible study has the aim of connecting the reader closer to God while enhancing their knowledge of the scriptures and worship on a whole. It provides a synopsis of both the Old and New testaments and lists the books of the Bible in chronological order. This bible study is unique in that it helps you learn how to memorize scripture and includes an index of scriptures by personal trials.
Starting Out: A Study Guide for New Believers
Your new walk with God is going to be new and exciting and there will be a lot to learn. With a bible study for beginners like this one, you will be lead through major Christian life themes in this multi-week study. Starting out is right for the person who wants to develop their walk with God.
The study can be completed in 7 weeks and includes information on how the Bible was written, what God's plan is for mankind, how you can develop a prayer life, how to share your beliefs with others, why you should be a good steward and so much more.
The Beginner's Bible Study Guide, Second Edition
On Sale Now
This bible study is an amazing choice for beginners as it helps them to discover the secrets of both the old and the new testament. Not only does this bible study describe the Bible in detail but it also helps readers see how they can apply bible teachings to their lives. The author aims to help the reader connect with God on a more personal level as they enhance their knowledge of prayer, worship, and scriptures.
The books of the bible are listed chronologically to make it easier for readers to follow along in their own bibles. It also includes a short synopsis of each of the Testaments and 10 scripture stores necessary for the reader's understanding.
Bible Study Guide for Beginners: Each of the 66 Books Explained for Getting Started
As you turn to the bible for guidance and hope on this new journey, it can get overwhelming real quick. You need a companion to your bible in the form of a good bible study for beginners. The Bible Study Guide for Beginners can help to take you through the Bible and provide insight into scriptures and books that are hard to understand.
The guide covers in detail, all the 66 books of the bible. The guide features a summary message for each book of the bible and devotion so the reader can contemplate and immerse themself into the bible study.
The Complete Guide to the Bible
The Complete Guide to the Bible
Stephen M. Miller (Author)
English (Publication Language)
528 Pages - 12/01/2007 (Publication Date) - Barbour Books (Publisher)
The complete guide to the Bible is a bible study for beginners that is interesting, reliable and free from jargon. It is a great choice for those who are looking for something that is easy to ready and also easy to consult.
The guide offers detailed explanations of each of the 66 books and has an additional Apocrypha. The sidebars are filled with unique and intriguing insight about the scriptures and the guide itself is filled with beautiful illustrations, maps, and photos. With all these aids, this bible study is uplifting and lively while also being highly informative.
Wrapping it up
The bible is available in a lot of translations, but reading the book and understanding it can still be a daunting task when you are new to it all. The best companion would be finding a bible study for beginners. There are many of these on the market and each has its own type of benefits and strong points.
The key to choosing is knowing what is more appealing for you and what will fit into your lifestyle better. How much time do you have to commit to Bible study? If you only have 15 minutes you can opt for one of the options above or find a free bible study. If you want something that encompasses the entire bible there are many, many more options.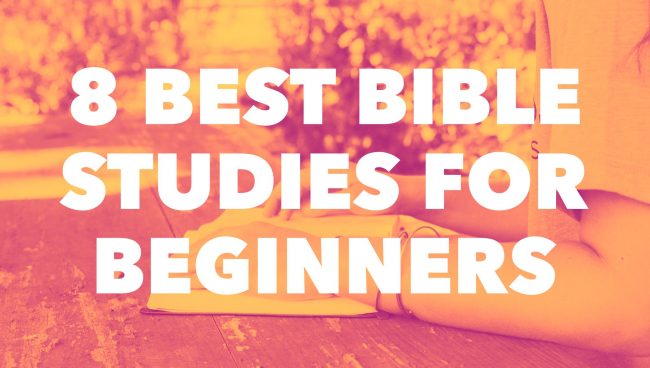 Last update on 2023-01-23 / Affiliate links / Images from Amazon Product Advertising API