There are a lot of ways to study the bible, if you are not sure where to start we have here a list of some free bible study offerings you can find online. You can find a lot of bible study guides for sale both online and in bookstores.
You can find paperback options, hardcover options or you can find digital options. What you can also find, are free options online.
There are a number of websites you can find free bible study material and we want to look at a couple of those sources here today. What a privilege it is to have free access to the word of God?!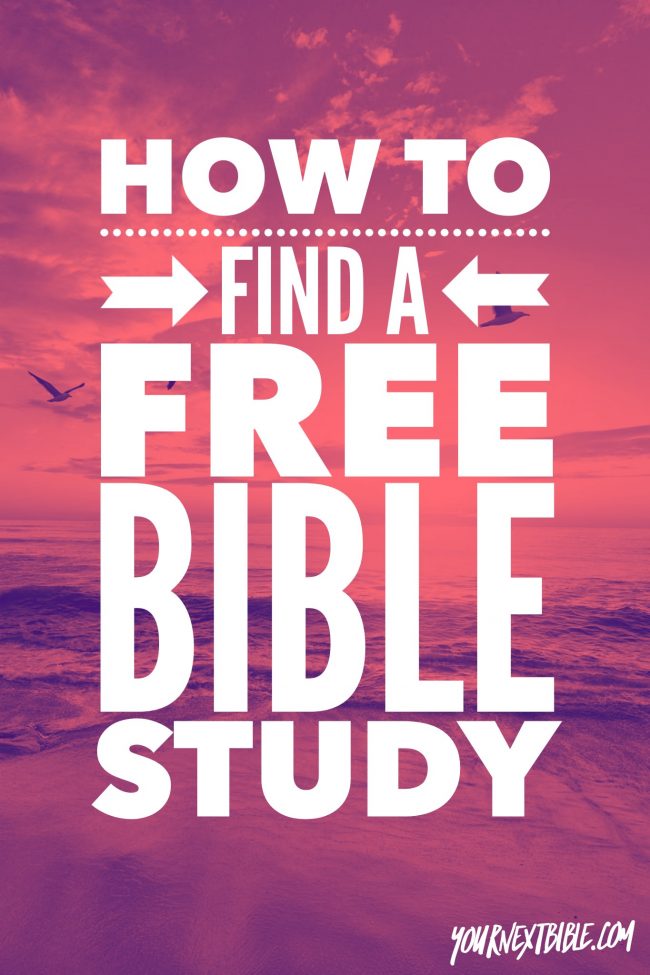 Free Online Bible Study Books
LifeWay
LifeWay is a very popular online resource for all things related to Christianity. They have bible studies, bibles, books, and church supplies. On their website, they offer a free resources section where you can find audio teaching from some of their most popular bible studies and their most popular authors.
These lessons can be accessed from their website and can be used for personal or group study. All these lessons have a related bible study book that can be purchased if you would like to delve deeper into the content of the bible study.
The audio content of these bible studies can also be accessed on their Free Bible Teaching Apple Podcast page.
FreeBibleStudyGuides.org
Here is another website where you can access a number of free Bible study guides. The bible can be overwhelming and intimidating, especially to beginners. As such, a bible study guide can be very useful to help with making it easier.
You will find resources with relevant lessons that are engaging and will help you find the hope you are looking for. The website offers a number of lessons and the author indicates they are a work in progress with new content added periodically.
BibleStudyLessons.com
Here is another website that offers a number of free bible study resources. Here you will find bible study lessons, courses, commentaries, and workbooks. They even have products in powerpoint form making them ideal for sharing in a group bible study. Use the resources on this website to get a better understanding of God, worship, true religion, the church, and salvation.
Free Online Bible Study Videos
Simply go onto YouTube and search for bible study videos and you will find a number of options. After watching a couple, YouTube will begin to provide you with suggestions for more studies that are relevant to your needs.  Here is one example:
Christianity for Beginners: Belief in God (1 of 7) – Mike Mazzalongo | BibleTalk.tv
Free Bible Study Guides on Kindle (Amazon)
Amazon has a wealth of books that you can access for free. You can find free kindle versions by simply searching for "free bible study books for Kindle" from the Amazon home page or from the app. These may change from day to day based on sales and promotions but you can almost always find one. At the time of creating this article, we were able to find a few we liked including:
The Daily Walk Bible NLT: 31 Days with Jesus Kindle Edition
This bible study is a whopping 478 pages that allow you to read through the four gospels in just one month. This free version is a special ebook that has been taken from The Daily Walk Bible. It is formatted with a simple reading plan that guides you through the story of Jesus.
The daily study starts with a bird's eye view of the reading for that day along with an interesting fact. There is an invitation to pause and reflect after every 7th day. AT this point you look back at all you have read throughout the week and what you learned.
How to Study the Bible (Updated, Annotated) Kindle Edition
This is another free kindle bible study found at the time of creating this content. This is authored by Dwight L Moody and is from the previous book – Pleasure & Profit in Bible Study. The bible study focuses on the key scripture "I will never forget thy precepts; for with them, thou hast caused me to live. (Psalm 119:93)".
This bible study will guide you through why you need to study the scripture and helps you to become excited and to stay excited about the word of God and about bible study in general. This bible study is a great choice for beginners or those who are not feeling a strong connection with God.
Free Bible Study Apps
Your mobile devices' app store is another place you can find a number of free bible study apps and devotional guides.
The YouVersion Bible App by Life Church
With this app you are not simply getting the bible, you get access to a plethora of Bible study plans and guides, including audio versions, meditations, video versions and so much more. The bible app makes it simple for you to find bible study plans by emotion, by subject matter, and by scripture. You can find plans of varying lengths, including reading the bible in a year plan and much more. Best of all it is completely free!
Inductive Bible Study App by Inductive Bible Study LLC
This Bible study app can help you to study the word of God at a higher level. It helps you to learn how to observe the word, how to interpret the word and how to apply it to your life. The focus of this app is on Matthew 28:20 "…teaching them to observe…" The makers of the app pride themselves in being more than an app for reading the bible.
www.inductivebiblestudyapp.com
Free Bible Study Printables on Pinterest
If you are a more hands-on person and would prefer printables to an ebook, online course, audio or study through an app you can find bible study printables. Pinterest is well known for its large library of content. With a simple search of "free bible study printables" on Pinterest, you can find a plethora of links to websites where you can download and print your free printables.
While you're at it, follow me on Pinterest!
Conclusion
The internet is vast and filled with all kinds of free resources for bible study. Here we mentioned just a few of the many options available for finding free Bible study resources. Your excuse cannot be that you can't afford to study the bible because there are too many resources including books, audio files and much more available at the touch of your fingertips.
My favorite would be the Bible App by Life Church as this is an all in one app with the Bible and it gives you access to all kinds of plans. If you would much rather be hands-on, check out Pinterest and find yourself some printables you can enjoy working through in the comfort of your home.
Continued reading:  10 Popular Bible Studies for Women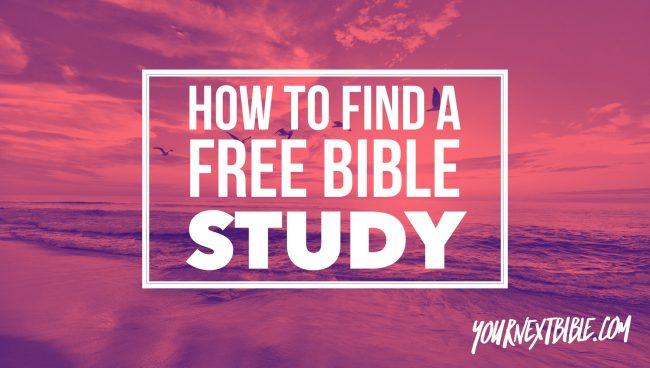 Last update on 2023-01-23 / Affiliate links / Images from Amazon Product Advertising API