There are a number of popular bible studies for women on the market and choosing just one can be a daunting task for some. You want to make sure you get the right one, with the right content to meet your needs for right now. And we fully understand this.
Are you a woman seeking encouragement and strength? Are you going through a season of trials in your life? Or are you simply looking for a bible study that will help you grow closer to God? Is there a woman in your life that needs support, strength, encouragement and you're looking for just the right gift?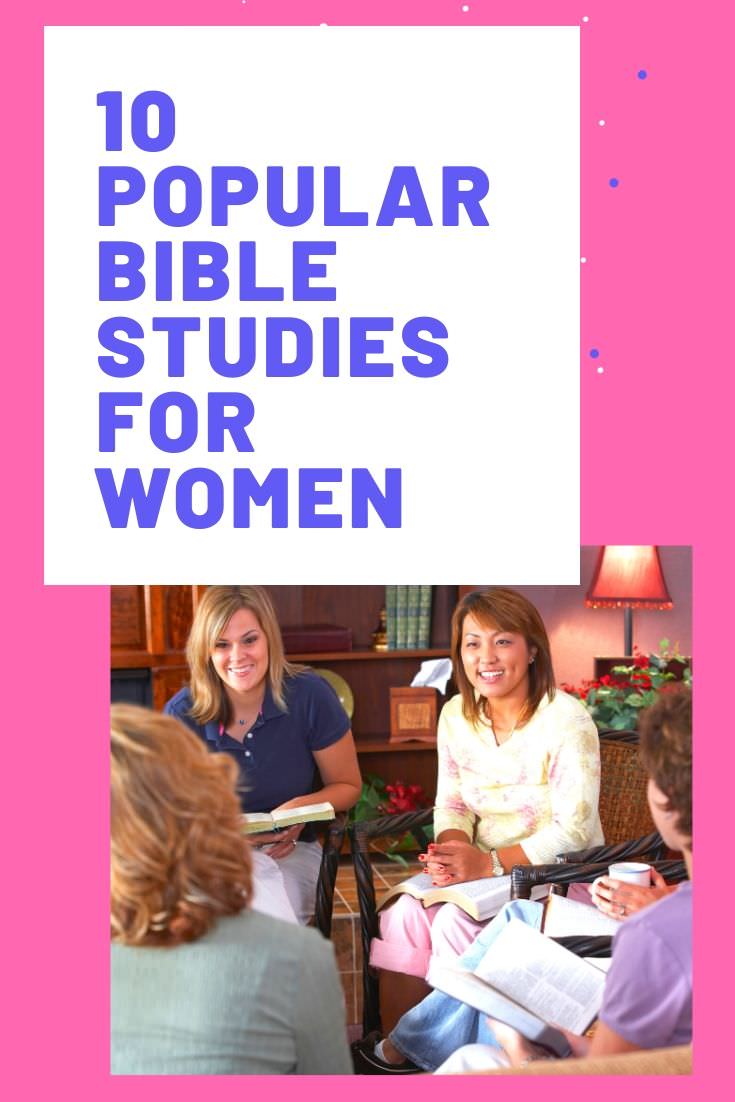 Women face unique situations every day that affect their relationship with their creator, bible studies for women are just one way in which women can stay close to God and His promises.
10 Popular Bible Studies for Women
Each of these bible studies has its own unique strong points and some address key issues in life. Some of them are designed for women at particular points in life while some of them can be beneficial to all women at all stages and phases of life.
In a hurry, and want to see the top picks quickly?  Here's a shortlist!
It's Not Supposed to Be This Way Study Guide: Finding Unexpected Strength When Disappointments Leave You Shattered
Written by Lysa TerKeurst this is one of those bible studies for women that appeal to those going through major disappointments in life. If you find yourself asking questions like "why is this happening to me?" This bible study can help you. It won't fix the problem at hand but it can help you to cope and give you the strength to come through your time of disappointment, loss, and pain.
Available in Kindle format and paperback the study has a 6 session video series as well which is sold separately that can help you delve into the word some more. Not only is this bible study designed to help you through your period of disappointment but it also gives you the tools to help your friends as they go through their periods of pain. This book is written to be a blessing to you, so you can be a blessing to others.
On Sale Now
You Are Enough: What Women of the Bible Teach You About Your Mission and Worth
This bible study for women is available in kindle, paperback, and audiobook forms. Written by Danielle Bean, this bible study helps women to feel loved and to feel a sense of belonging. It has a clear message to the reader "You are fearfully and wonderfully made."
This 160-page bible study guide tells the stories of the women of old. It tells of their various experiences, their hopes, and their dreams and the ways they struggled.
Struggling and hurting is not new for women of God but you can overcome the feelings of pain, anguish and overwhelm you are feeling when you turn to God and his word for comfort.
Readers describe the content in this book as …" enlightening, inspiring and uplifting…" one reviewer noted that the book was so magnetic that she read it all in one sitting.
Get the support you need. Experience God's Abiding Love in this bible study by author Danielle Bean.
On Sale Now
Ruth: God's Amazing Love For You: An In-depth Bible Study
Written by Courtney Joseph, this bible study for women covers the story of Ruth and Boaz. It is available for purchase in both Kindle version and a paperback version as well. The bible study is great for women who have faced loss and are now wondering where God is in all this.
It tells about the love of God towards his people. Read about how courageous Ruth was as she faced her challenges and how you can find this same courage by leaning onto God and onto his word.
This Bible study for women by Courtney Joseph takes the reader step by step through the book of Ruth. It lets you go through every verse and every chapter.
It provides an in-depth study of how God used this imperfect family and how He can use you too. With this study, you can gain even more benefit by accessing the free video series which correlates with it on the "Women Living Well" website.
Ecclesiastes: Wisdom For Living Well: An In-depth Bible Study
A good life is so much more than the things this world has to offer. Living a good life is done when we can have meaning. This bible study is written by Courtney Joseph who is one of the women's writers for womenlivingwell.org, As a matter of fact, you can find a number of resources on that website that go along with the bible study. This bible study guide will take you through the book of Ecclesiastes verse by verse so you can have a better understanding of the book.
This is a good choice for those who are looking for a way to find meaning and to live a more meaningful life. Ecclesiastes is packed with wisdom on how we can live well and it can help you to have a better relationship with the Father.
Determined – Women's Bible Study Participant Workbook: Living Like Jesus in Every Moment
Each day we are given is a precious gift and so often we don't realize what it is we give up when we don't use these gifts wisely. Let Heather M. Dixon guide you through this bible study workbook so you can begin to live like Jesus every moment of every day. She is a tower of strength with her very own story of how she has had to lean on Jesus in the most difficult of situations.
Be encouraged by this bible study guide like others who have gone through it before. Reviewers call it a "must-have" for women at different ages and stages of life. The reviews on this are extraordinary. Comments that stand out include;
"THIS IS THE STUDY YOU'RE LOOKING FOR!!!!"
"This study will exceed your expectations!"
"Dixon has a wonderful way of making even well-known Bible verses and subjects come alive again."
On Sale Now
Women of the Bible: A One-Year Devotional Study
Authored by Ann Spangler and Jean E. Syswerda this is one of the highest-rated bible studies for women. It is a full one-year devotional study and is a bestselling book as well. This version is an updated and expanded version with more content that speaks to the reader's soul.
The bible is focused on the women of the Bible as its name suggests. As such it features a timeline of the women of the bible, a list of women in Jesus' family tree and a list of women from Jesus' life and ministry.
The guide features the successes as well as the struggles of these women. Seeing both sides to each woman can provide you with the encouragement you need to find the strength necessary for making it through your very own life struggles.
Strengthen your relationship with God by purchasing this devotional or make it a gift for some special person in your life.
On Sale Now
The Armor of God
Do you feel like you are lacking the Armor of God? Are you looking for one of those bible studies for women that can help you put that armor on and keep it on?
If you answered yes to the above, The Armor of God by Priscilla Shirer is just the bible study guide you are looking for. Not only will this guide help you to armor yourself to be ready for the attacks of the devil, but it also will provide you with a personalized approach. The book can be completed in 7 sessions and can be redone allowing you to garner more strength each day.
The book will guide you in developing a stronger prayer life by helping you to turn your discouragement and trials as the opportunities to pray more and thus improve your prayer life. It is written in language that makes it simple enough for a beginner and its content is versed enough to provide a wealth of knowledge to believers who consider themselves strong in the scripture.
On Sale Now
Discerning the Voice of God – Bible Study Book – Revised: How to Recognize When God Speaks
This is a revised and expanded version of the bible study book of the same name from author Priscilla Shirer. This new bible study book shows how the author has grown and if you have read the first one you will see the difference in the way she gets her message across.
The women's study guide features new exercises and illustrations as well as stories. This edition was also compiled alongside Dr. Tony Evans who has contributed insight and articles to the bible study book.
Shirer will guide you in communicating with God in a clearer manner. There are post-study exercises and in the extreme back of the book, there are leader tips. The daily bible studies will challenge you and give you practical advice on how to discern God's voice and calling for your life. It will help you to recognize the tone, the character and the clear message the Holy Spirit is sending your way.
When God Doesn't Fix It: Lessons You Never Wanted to Learn, Truths You Can't Live Without
Authored by Laura Story and Jennifer Schuchmann this is one of the bible studies for women who have time and time again had to learn life lessons the hard way. The types of lessons that can be so disheartening you just want the world to stop. Just know you are not alone and you have the God of the Universe by your side.
Laura has had her personal life lesson which she wishes she didn't have to learn. Knowing that an author has been sitting where you are sitting is encouragement enough for you to go on and get this bible study.
As she has learned to find joy and comfort in God, she aims to guide you to find the same by telling her story to give you hope and comfort in a God that never leaves us no matter how hard it is, in the place, we are in.
If you are wondering why God doesn't fix something in your life or you have a loved one with this question, this is one of the bible studies for women that can do a world of good for them.
On Sale Now
Advent – Bible Study Book: The Weary World Rejoices
Celebrate Christmas a little differently this year with this Advent bible study book. Learn the real meaning behind the season, why we celebrate it and why it should push us to worship more. The book is aesthetically designed to be appealing to the entire family.
While it has made it on to this list of the best bible studies for women it is not just for women alone. Women can use this to lead their entire families into Christmas worship. Teens and children can and will enjoy and benefit from doing this bible study with their parents.
The book is so designed for the family that it even has activities for teens and kids to be done each week. It not only teaches you about the reason behind the season but also helps to teach how to extend joy, peace, and love to others not just for Christmas but all year round.
Final Thoughts
These bible studies for women are some of the most popular options on the market currently. Each bible study guide is designed to focus on a particular issue or season of life. Women can find the encouragement and support they need as well as in-depth reflection and commentary into supporting scripture.
We live in an imperfect world, and having a relationship with Christ does not prevent hard times and struggles. However, knowing how to deal with these struggles and knowing how to find and stick close to God are the keys to keep your sanity and keeping your heart and soul at sweet rest.
There is no doubt that you or a loved one can benefit from one of the above-mentioned bible studies for women. Share this with them today!
Continued reading: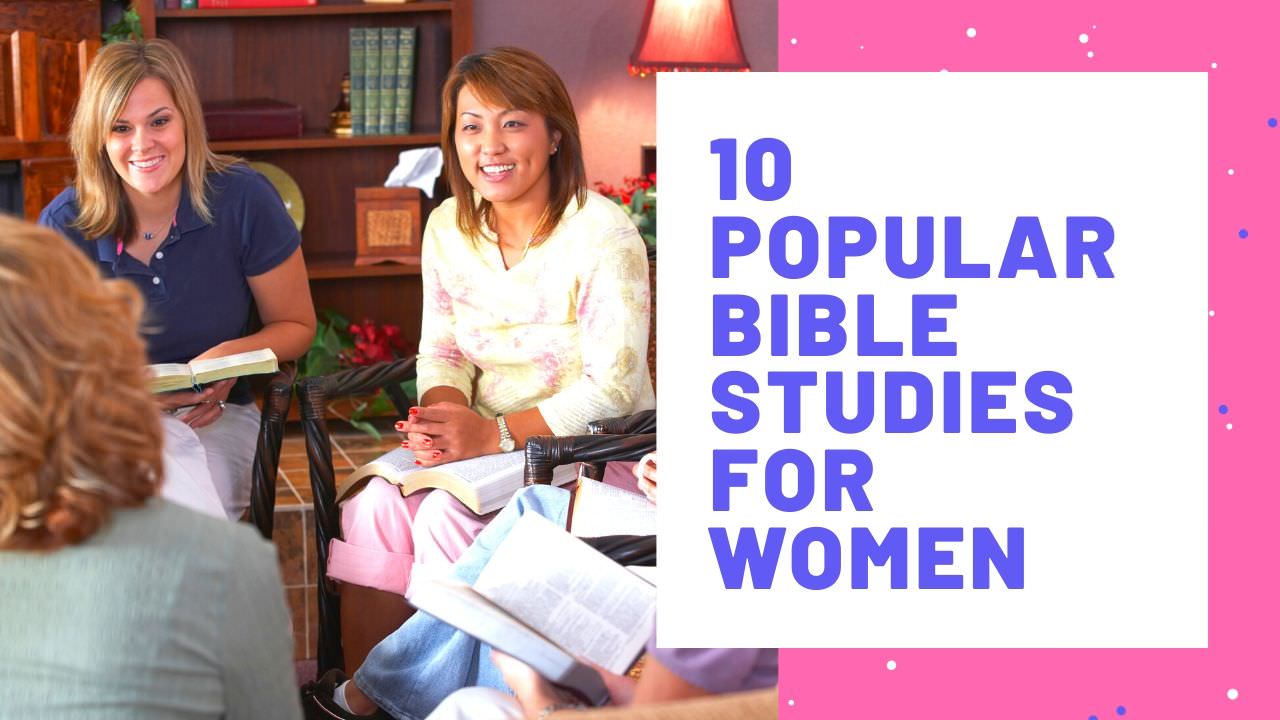 Last update on 2023-01-23 / Affiliate links / Images from Amazon Product Advertising API